Whether you're looking for a gorgeous spot to spend the day or searching for a scenic area to snap a few family photos, Lynnwood is brimming with beauty if you know where to look! Enjoy these Instagram photos taken throughout Lynnwood to see all that this dynamic city has to offer:
---
1 & 2. Scriber Lake Park
Both of these views of Scriber Lake Park in Lynnwood are stunning, and this 22-acre park is definitely worth checking out. It features the lake, a floating boardwalk, opportunities for observing wildlife, a 0.8-mile walking trail, and a great history. Bring your camera and start exploring! Learn more here! 
---
3. Lynnwood Transit Center
What a spectacular sunset captured at the Lynnwood Transit Center! Did you know that the light rail is coming to Lynnwood? This is a huge deal for people in the area who commute—learn more about the Lynnwood light rail expansion here! 
---
4 & 5. Lynnwood Golf Course
Golf enthusiasts in the Lynnwood area are in luck—did you know we had such a lush, gorgeous course like this right in our backyard? Learn more about the course here! 
---
6 & 7. Great Commuting Options
Lynnwood is a popular choice for commuters—Highway 99, Interstate-5, and 405 all run through or border Lynnwood. Plus, the Interurban Trail, the Lynnwood Transit Center, and the link rail expansion ensure there's plenty of commuting options to take advantage of. For tips on commuting in Lynnwood, click here!
---
8 & 9. Meadowdale Playfields
This incredible 27-acre complex is brimming with adventure! Not only can you find softball fields and a basketball court, but there's also a play structure, picnic facilities, a forested area and a pond to explore, restrooms, and walking trails! Learn more here.
---
10 & 11. Lynndale Park
When you need to retreat into nature but don't want to drive far, the 22-acre Lynndale Park is the perfect spot to head to! In addition to several sport courts and fields, there is play equipment, a skate park, a huge forested area with nature and walking trails, an off-leash dog area, and more! Click here for more information. 
---
12 & 13. Sunset Over Lynnwood
We're glad that a couple of Lynnwood photographers took a moment to capture these beautiful sunsets!
---
---

Posted on December 5, 2017 at 8:58 pm
Jenny Eglian
Posted in
Lynnwood
When it comes to restaurants in Lynnwood, no one knows more about the best spots around than our locals! From pizza and Asian cuisine to some excellent happy hours, they have the inside scoop on all of the top places to get your grub on!
Here is a list of our 12 favorite locally recommended Lynnwood restaurants:
---
BEER & HAPPY HOURS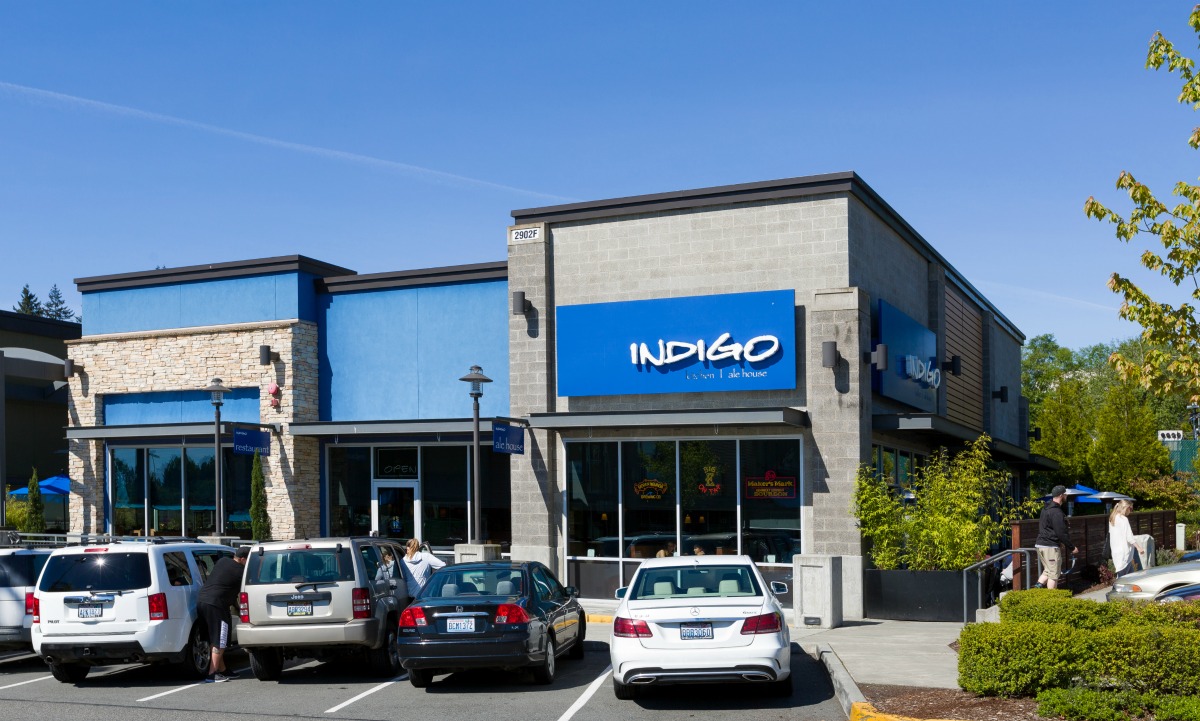 Located at 2902 164th St. SW Lynnwood, WA 98087
Hours: 11:00a-1:00a Monday-Friday; 9:00a-1:00a Saturday-Sunday; Happy Hour: 3:00p-6:00p & 10:00p-12:00a Sunday-Saturday
A favorite among Yvette, Brian, and Tonya Robison Tye, Indigo serves up great comfort food and a rotating list of draft brews. "I like Indigo; they have a great happy hour," Yvette shares. Tonya seconds that notion, with the addition that her "…favorite Lynnwood restaurant is Indigo for lunch and dinner…" and the locals can't be wrong!
Located at 14608 WA-99 Lynnwood, WA 98087
Hours: 11:00a-10:00p Monday-Thursday; 11:00a-11:00p Friday-Saturday; 12:00p-8:00p Sunday
According to Aurora Pedrola, "for beer/cider, definitely hit Special Brews. Their selection is unreasonably large but the bartenders will always help you choose. And some local take out places deliver there," making this tavern a win-win all around.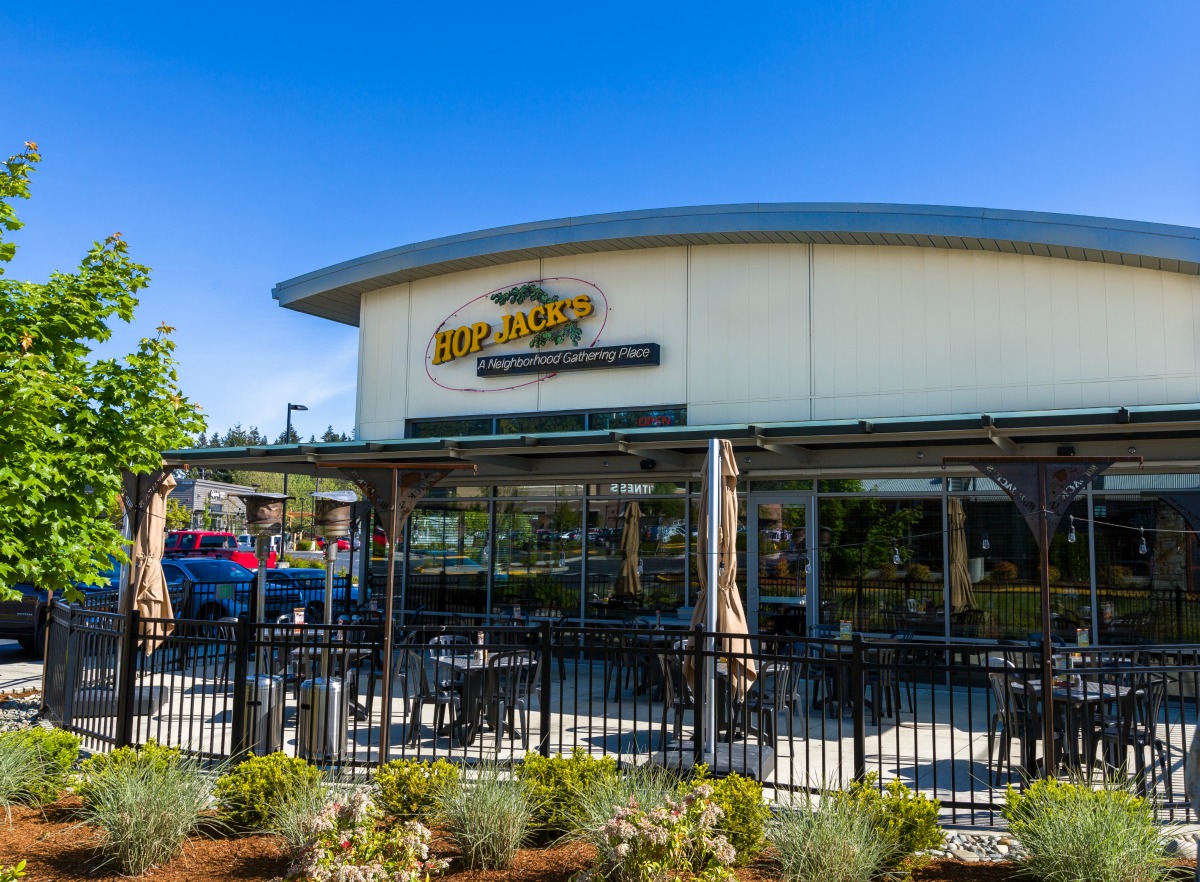 Located at 19702 WA-99 #100 Lynnwood, WA 98036
Hours: 11:00a-11:00p Monday-Thursday; 11:00a-12:00a Friday; 8:00a-12:00a Saturday; 8:00a-11:00p Sunday; Happy Hour: 2:00p-6:00p & 9:00p-close Sunday-Saturday
Beat the summer heat with a refreshing drink from Hop Jack's. "Hop Jack's has a fantastic happy hour," says Andrea Wetzel. Indeed, with a beer tower pouring local brews at a frosty 34 degrees and affordable cocktails made with real fruit, this bar's happy hour is an experience in itself.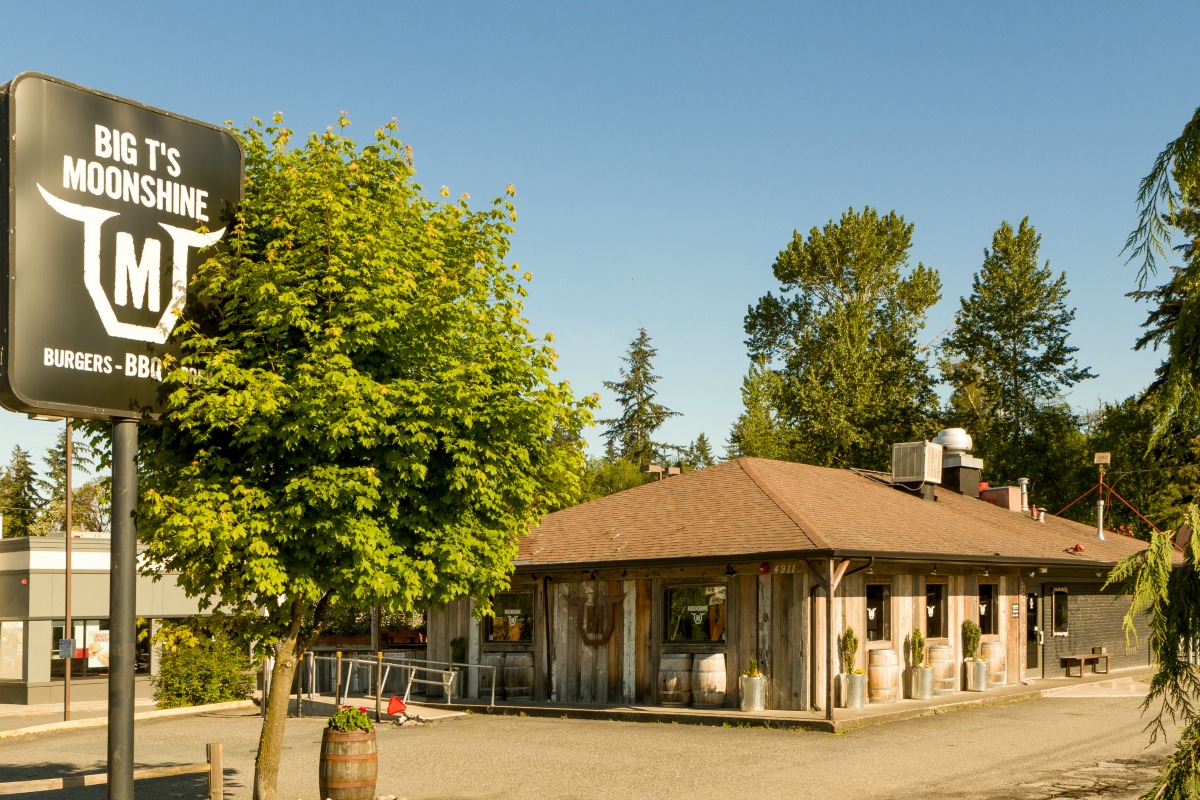 Located at 4911 196th St. SW Lynnwood, WA 98036
Hours: 11:00a-12:00a Sunday-Saturday; Happy Hour: 3:00p-6:00p & 9:00p-12:00a Sunday-Saturday
Take a trip to the wild west without ever leaving Lynnwood at Moonshine BBQ. "Moonshine BBQ on 196th has a great outdoor patio and happy hour," shares Brian Hayter. With 16 northwest drafts, crafted moonshine and smoked barbeque pairings, and an old-fashioned saloon vibe, you can spend happy hour getting in touch with your inner cowboy!
---
WINGS & MORE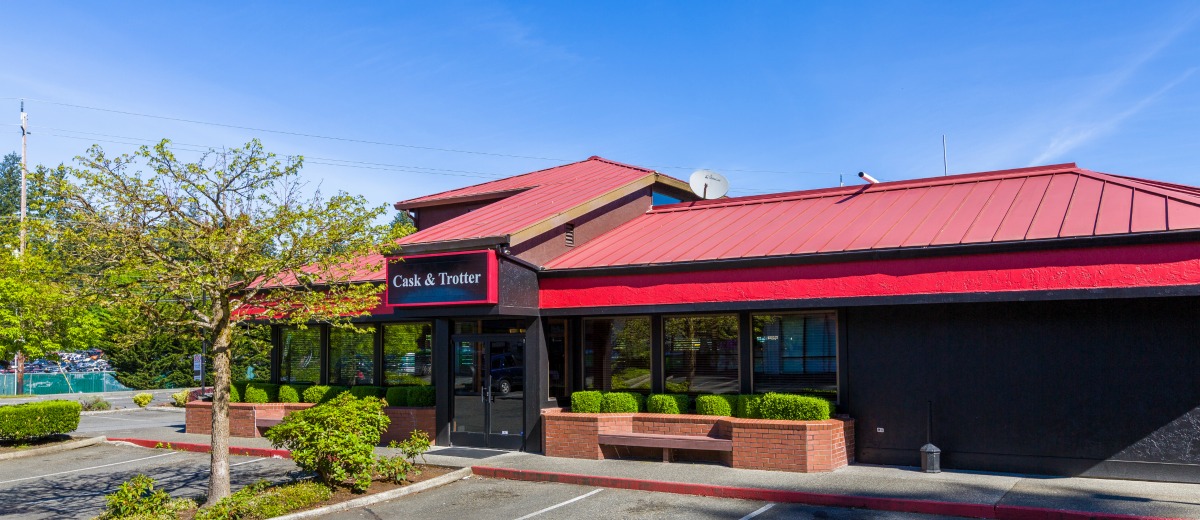 Located at 18411 WA-99 Lynnwood, WA 98037
Hours: 11:00a-11:00p Monday-Wednesday; 11:00p-2:00a Thursday-Sunday
Chow down on classic BBQ burgers, sandwiches, and more while enjoying a full bar and happy hour at this premier Lynnwood barbecue joint. Andrea's menu suggestion? "Cask & Trotter has the best wings ever!"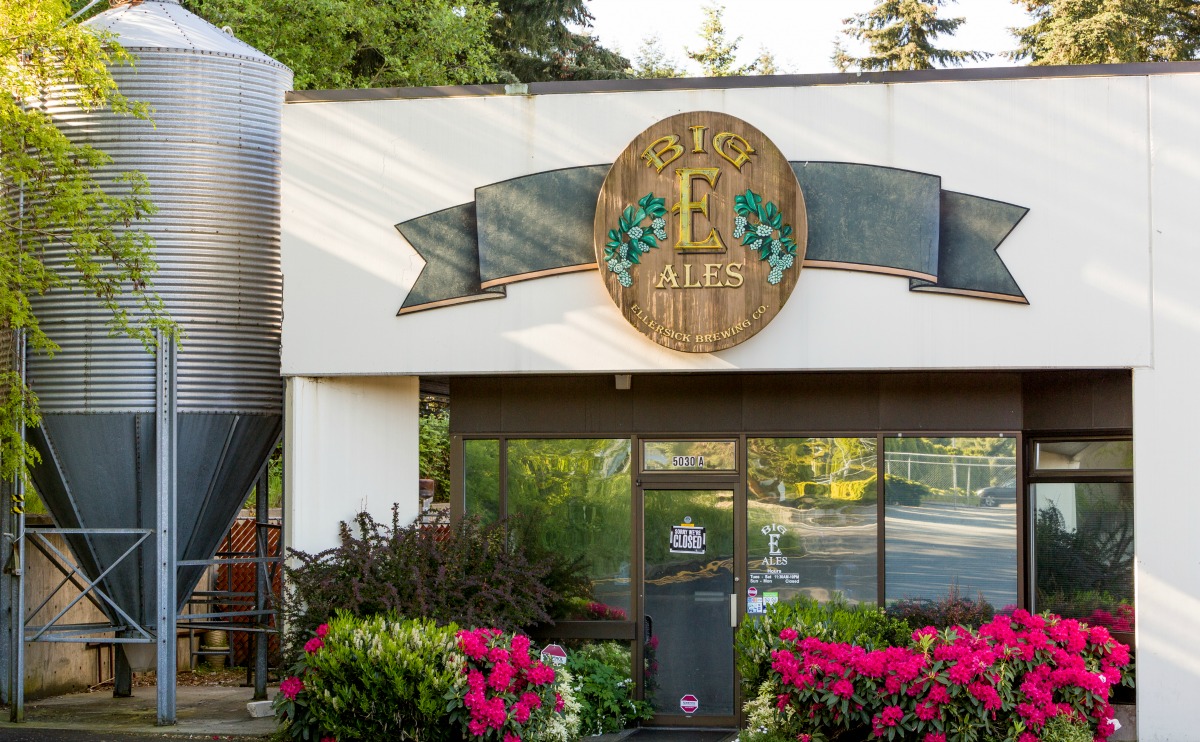 Located at 5030 208th St. SW A Lynnwood, WA 98036
Hours: 11:30a-10:00p Tuesday-Saturday; closed Sunday-Monday
A unique and cozy Lynnwood brewpub, "Ellersick Brewery (aka Big E Ales)," as Brian notes, is a fantastic neighborhood hangout. "Wednesday night is wing night at Ellersick Brewery which is always a great place to meet up with friends," Tonya shares. So grab the gang and head down to Big E Ales for some good beer, good grub, and good times!
Located at 4027 196th St. SW Lynnwood, WA 98036
Hours: 7:00a-9:00p Tuesday-Sunday; 7:00a-3:00p Monday
A recommended breakfast spot by Tonya, B3 Breakfast & Burger Bar is truly one-of-a-kind. Their menu includes unique items like Chicken N' Savory Waffles as well as classic light breakfasts, specials, and gourmet burgers for lunch. If you want to wake up with some delicious flavors, check out B3 in the morning!
---
PIZZA
Located at 4010 196th St. SW Lynnwood, WA 98036
Hours: 11:30a-12:00a Sunday-Saturday
"Lynnwood has a couple of great pizza joints that you can't beat," shares Stefanie Massie. "The Rock [for example] brews their own beer with seasonal selections and they do a killer wood fired pizza! My favorite is the 'Crazy Train,'" which includes awesome toppings like hot cherry peppers and caramelized onions; definitely not to miss!
Located at 4309 196th St. SW Lynnwood, WA 98036
Hours: 11:00a-10:00p Sunday-Saturday
Another spot in Lynnwood for premium pies is Zeeks. "Zeeks pizza is also conveniently located and has a premium selection of beer and wine," says Stefanie. "Can't go wrong with their pizza either. Menu adapts with the season!"
---
ASIAN
Located at 18601 WA-99 #100 Lynnwood, WA 98037
Hours: 11:30a-2:30p (Lunch) & 5:00p-12:00a (Dinner) Tuesday-Saturday; 12:00p-9:00p Sunday; closed Monday
Recommended by Yvette Sanchez for its great food and karaoke, O2 Sushi is a must. Bento boxes, happy hours, and tons of delectable sushi dishes make this place ideal for any adventurous foodie!
---
Silver Spoon Thai Restaurant & Bar
Located at 3828 196th St. SW Lynnwood, WA 98036
Hours: 11:00a-10:30p Sunday-Thursday; 11:00a-11:30p Friday-Saturday
For the best Thai food in Lynnwood, Brian Hayter suggests Silver Spoon. With an atmosphere of relaxed elegance and an array of great-tasting Thai dishes, this spot is perfect for a quiet date or nice family meal.
---
Located at 19505 44th Ave. W K Lynnwood, WA 98036
Hours: 11:30a-2:30p & 5:00p-10:30p Monday-Friday; 12:00p-10:30p Saturday; 5:00p-9:00p Sunday
Also recommended by Brian, Muto Izakaya is one of Lynnwood's hidden food gems. Authentic, delicious ramen and other dishes, plus a welcoming, homey ambiance, keeps the locals returning again and again.
---

Posted on December 5, 2017 at 8:56 pm
Jenny Eglian
Posted in
Lynnwood
Lynnwood's city conveniences are exceptional, and from top-notch transportation options to recreation opportunities, it's packed with some excellent spots that can improve your day!
Here are 11 awesome city conveniences you might not have known were in Lynnwood:
---
TRANSIT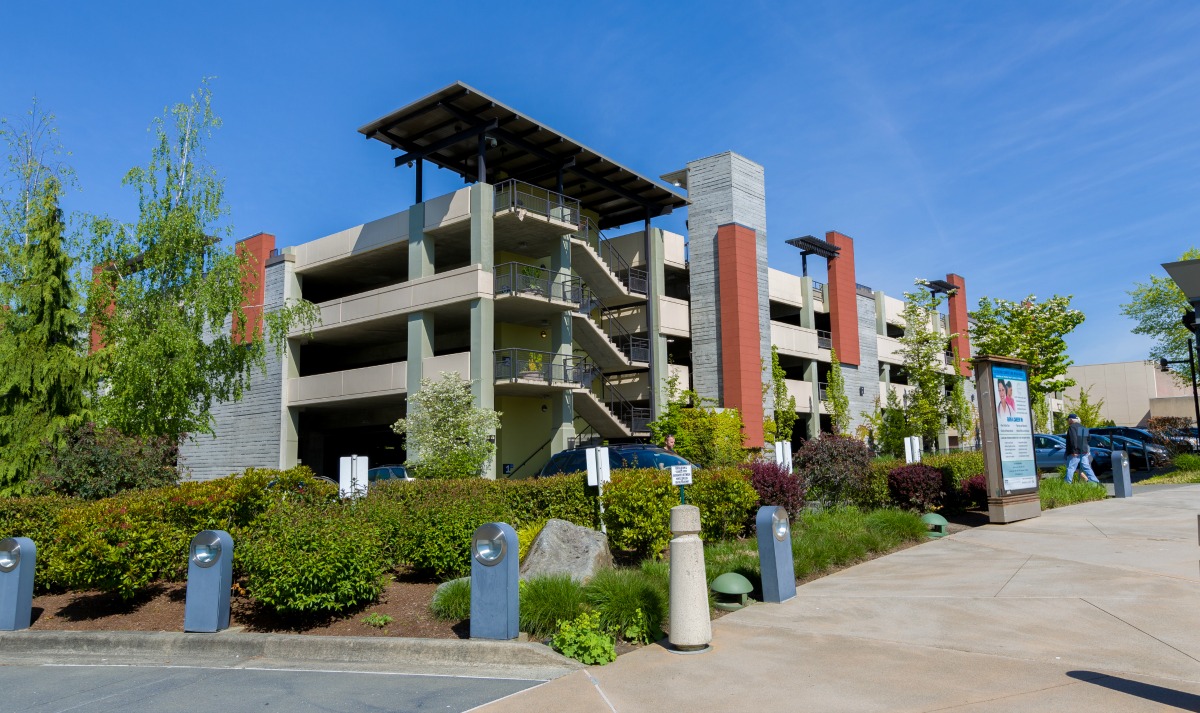 When it comes to getting around, Jen Bowman knows trails and park-and-rides that make commuting a breeze! For example, summer is great for taking advantage of the Interurban Trail:
"Take a bike ride or jog along the Interurban Trail," says Jen. "Linking North Seattle to South Everett, this is a great regional connector trail!"
Another suggestion? Commuters should definitely be taking advantage of the Lynnwood Transit Center, a convenient park-and-ride that features 1,368 parking spaces, lockers, a ride store, and more. Also, for those living in Lynnwood or those with plans to move to Lynnwood, you're in luck—the Link Light Rail is coming to Lynnwood! Currently, the light rail runs from Angle Lake (just past the SeaTac Airport) to the University of Washington, but by 2023, the Light Rail will have four new station locations added from Northgate to Lynnwood. New stations include one at Northeast 145th Street, Northeast 185th Street, the Mountlake Transit Center (at 236th Street Southwest), and a station at the Lynnwood Transit Center (at 200th Street Southwest).
With these future extensions, riders are promised more frequent and reliable transportation and less pain from traffic congestion! It is estimated that commuters will be able to get from Lynnwood to Downtown Seattle in 28 minutes or to Sea-Tac Airport in 60 minutes.
---
SCHOOLS
Whether you're starting out or starting over, Lynnwood has great opportunities for a college education. Edmonds Community College features 61 associate's degree programs in disciplines like Pre-Nursing and Business/Accounting. With a newly announced Bachelor's degree program too, Edmonds provides tools for success!
If you feel like there's not enough time to go back to school, check out Central Washington University's Lynnwood Campus too. CWU is dedicated to giving students valuable education through flexible class styles. The ability to complete your Bachelor's degree on the Lynnwood campus ensures that you can balance your responsibilities and educational commitments.
---
COMMUNITY SPACES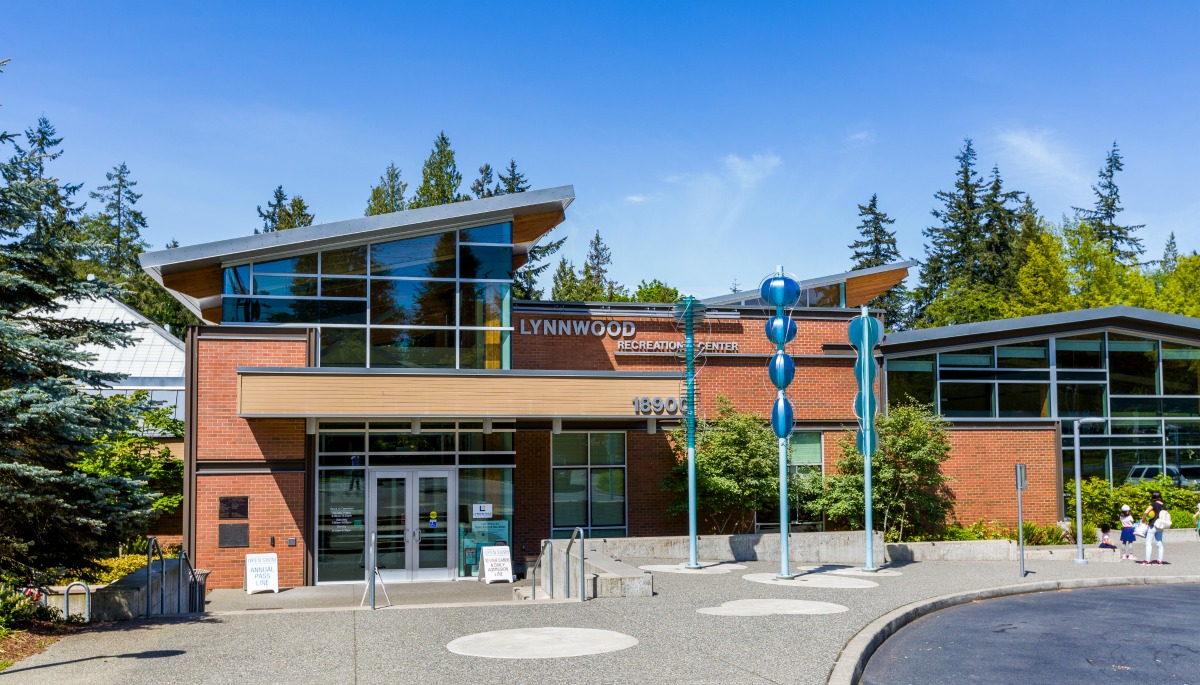 From special events to family fun, Lynnwood offers amazing community spaces. Looking for a wedding or party venue? The Lynnwood Convention Center is a fantastic option! Convenient parking, a versatile landscape, and professional chefs are some of the services that promise you and your guests a memorable experience.
For something everyone will enjoy, visit the Lynnwood Recreation Center & Pool. "The Lynnwood Rec Center & Pool is one of the most popular places for family fun in Lynnwood," shares Claudette Meyer Mitts.
"There is often a line of people that wraps around the building for Rec & Open Swim sessions in this LEED certified facility featuring 3 pools, 2 hot tubs, 2 giant slides, beach access for toddlers and preschoolers, and a large water-dumping-bucket and play area (a la Great-Wolf-Lodge style, but at a fraction of the price) there's something for everyone no matter their age."
---
PARKS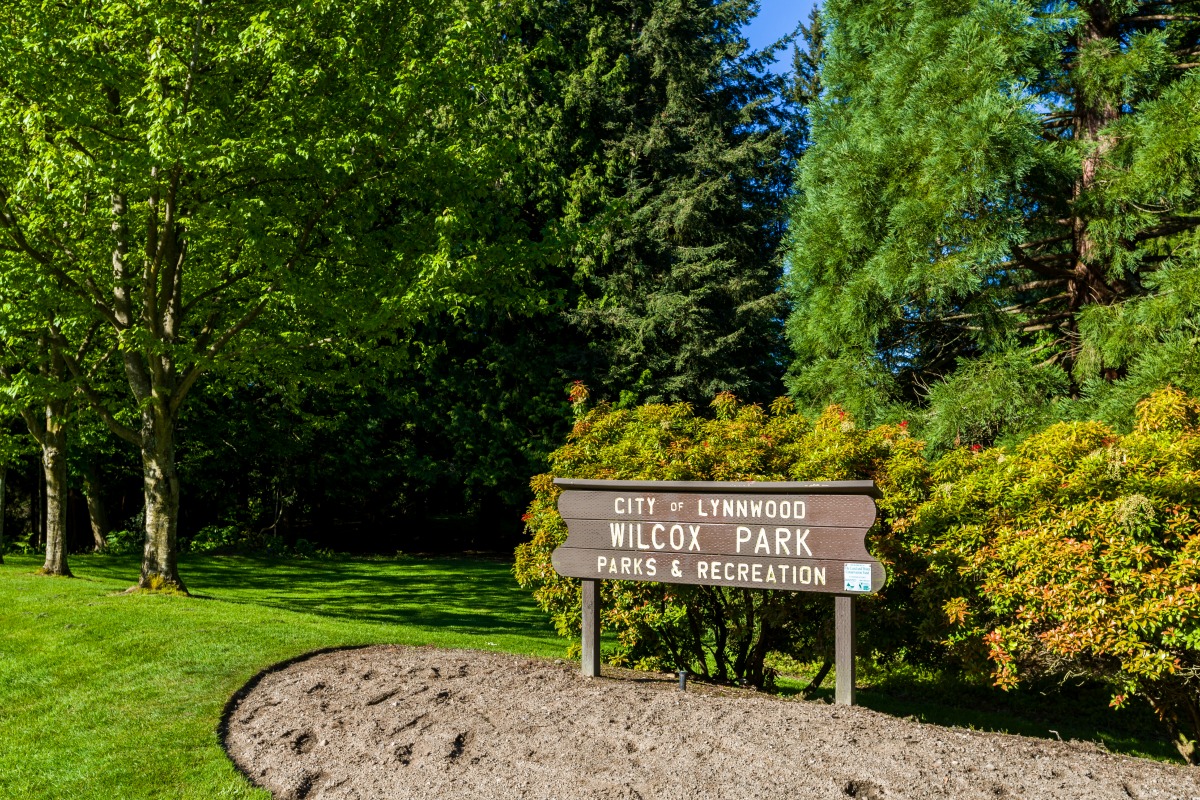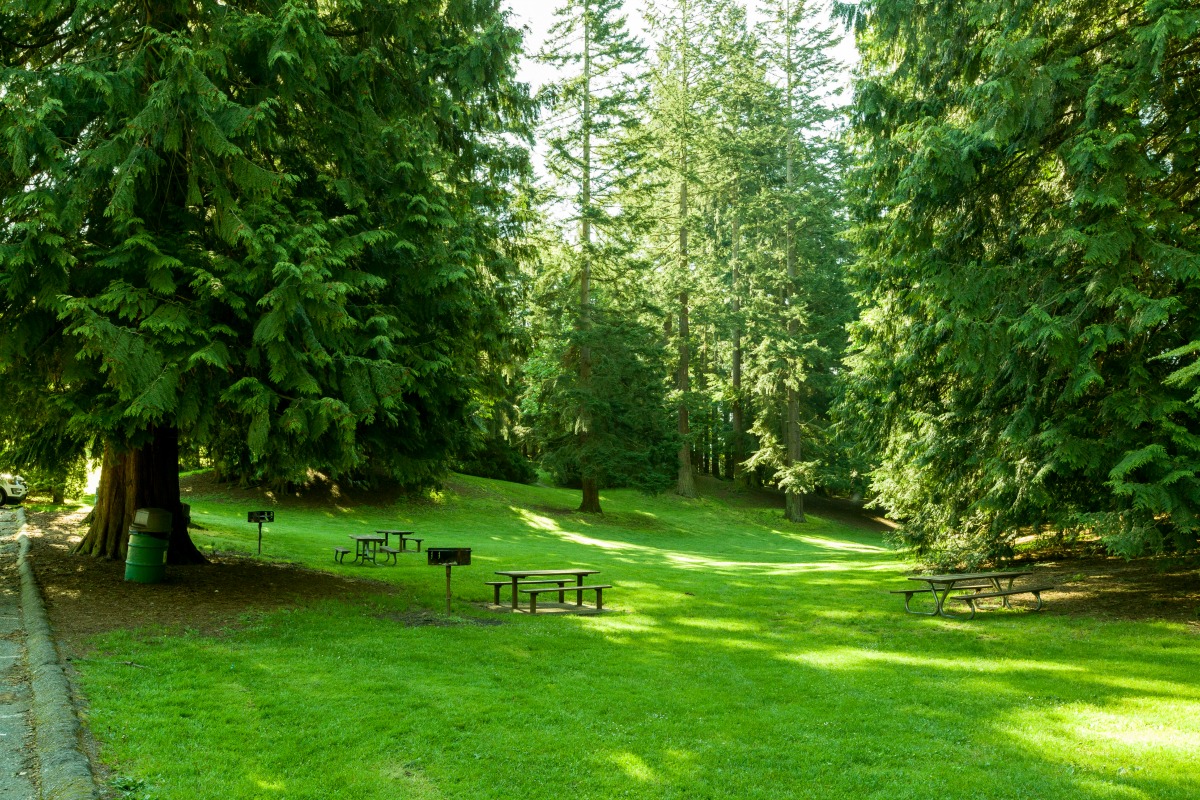 If you're out and about, stop by one of Lynnwood's awesome parks for a picnic and play time! Wilcox Park "offers play structures, open field for volleyball, soccer, frisbee and a wooded area too," according to Tonya Robison Tye. "Wilcox City Park, also known by Lynnwoodians as Flag Park, offers a summer Farmers Market on Thursdays," Stefanie Massie shares.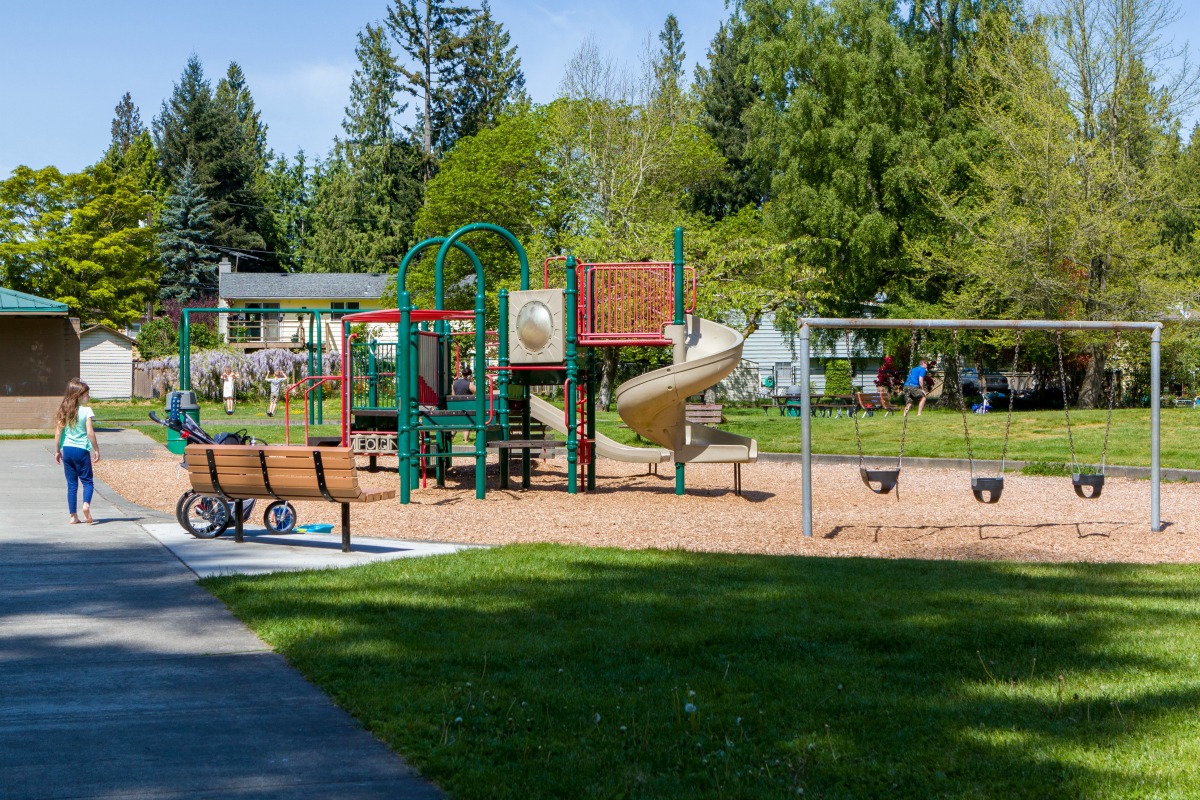 Another spot is Scriber Lake Park, which Tonya describes as "…a bridged walkway through natural ponds, streams and woods," an ideal spot for wildlife lovers. Looking for something expansive that you can get lost in? Lynndale Park is Lynnwood's largest park. Tonya's tip? "The amphitheater at Lynndale park has live summer events!"


If you're a history buff, Tonya recommends Heritage Park, which celebrates the city's agricultural, transportation, and social heritage. Finally, Jen also recommends North Lynnwood Park for summer fun: "The North Lynnwood park has a dragon-themed splash pad, covered picnic areas, play equipment, and tons of lawn space. Perfect on those sunny summer days that will be coming soon. Right? Summer is coming, isn't it?"


---

Posted on December 5, 2017 at 8:56 pm
Jenny Eglian
Posted in
Lynnwood